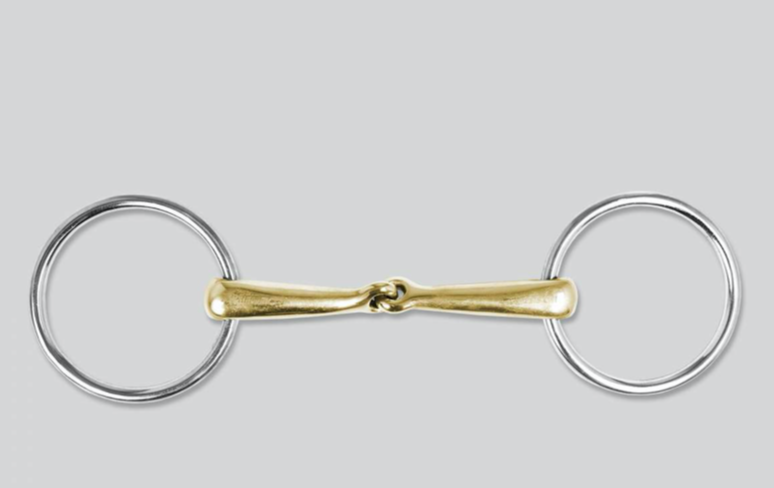 Single Broken Brass Bit
Top Reiter single broken bit "ICELAND" is the classic bit, but in a new design. The entire middle part of the bit is now made of brass and only the rings are made of stainless steel.

The bit is super smooth, extremely durable, very solid and encourages good chewing.

These properties also make it very easy to maintain and clean.
Available in 10.5cm or 11.5cm