Zebra Print - Sweet itch Blanket
$ 109.00
This durable blanket provides all-round protection. The sturdy but lightweight and breathable material dries quickly, it is UV-repellent and machine washable warm and hang to dry.
The zebra pattern provides additional, natural protection against flies.
Equipped with a long cut neckpiece, a tail cover, as well as a chest and a belly section.
The individually adjustable straps with sturdy closures on the neck, belly and legs prevent slippage and make it easy to adapt to your horse.
Length: 125 cm/69 or 135 cm/72
Color: black / white with TOP REITER lettering on the tail cover (pattern can vary from the blanket pictured)
Buckles: black
Material: 100% polyester
Few in stock but extras allow 2-4 weeks for delivery.
View product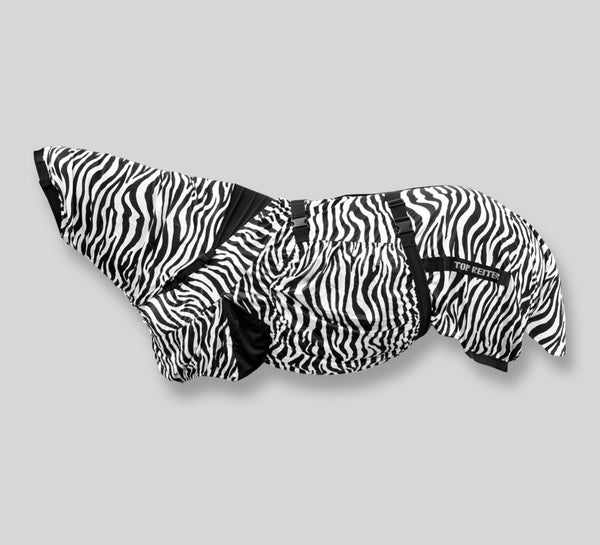 Flying C Ranch Icelandic Horses was founded in 1987.
We specialize in products for Icelandic horses.
Saddles, Bridles, Bits, Boots, Pads, Shoes, Clothing, Books, Videos/DVDs
and everything else you might need for you or your Icelandic Horse...


Now Offering Free Shipping


to US and Canada on orders over $250*
*excluding Used Saddles