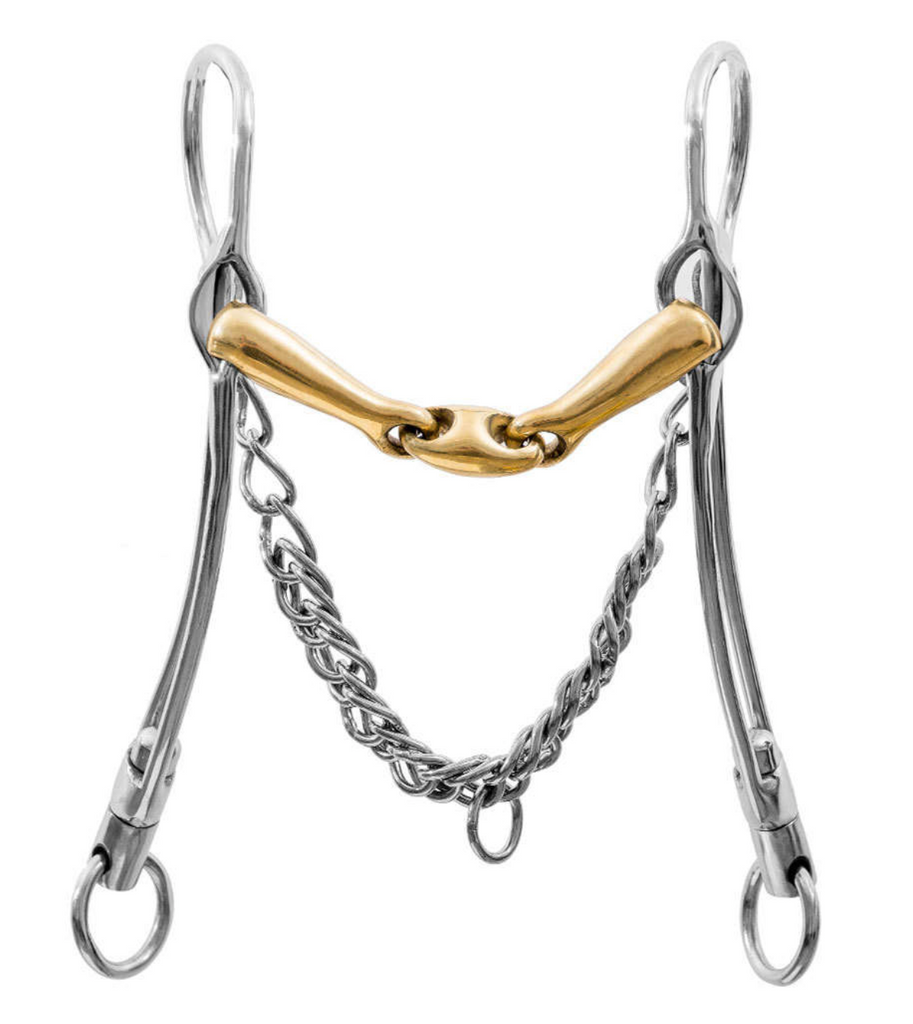 Double broken Shank bit 11.5cm
Double broken stainless steel island curbs with brass centerpiece and long levers.
Through the brass, the horses are encouraged to chew, making the curb is better accepted.
The curb is super smooth, extremely durable and very solid. In addition, it is also very easy to care for and clean.
Length of the levers: approx. 22 cm
Available in 11.5 cm