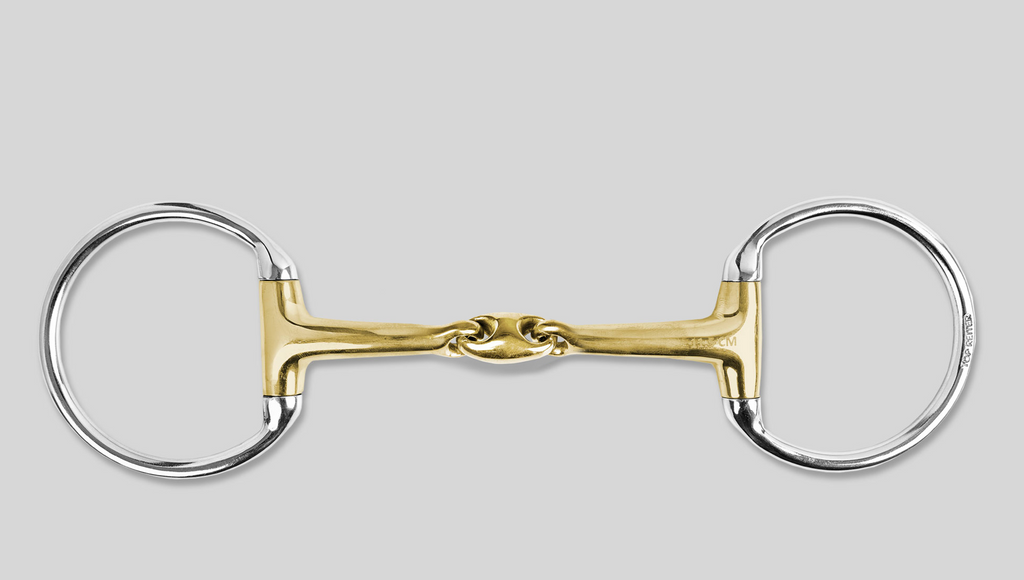 Double Broken Brass eggbutt Bit
The Top Reiter double broken stainless steel brass-bit is 12 mm thick and effects equally the horses tongue and the muzzle corners. Therefore this bit is very muzzle-friendly. The midsized rings transport the rein aids perfectly.
Because of stainless-steel this bit is very durable and smooth.
The 65 mm big rings help to transport the rein-work perfektly to the horse.
Inner diameter of the rings: approx. 7 cm
Available in 10.5cm or 11.5cm