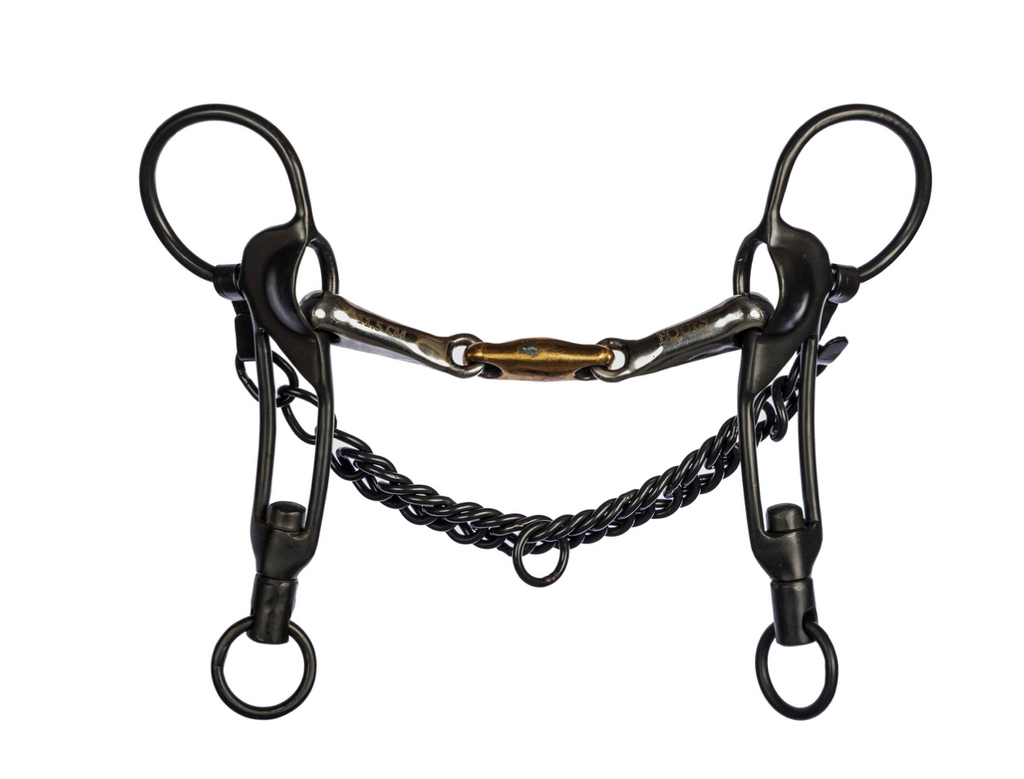 Black medium shank Bit
This 3-part shank bit with long, black lacquered shanks is produced in stainless steel.
The medium long shanks offer a medium level lever effect and the matte black lacquer gives an elegant expression.
The centre piece is made of copper and contributes to a "warm" taste.
11cm