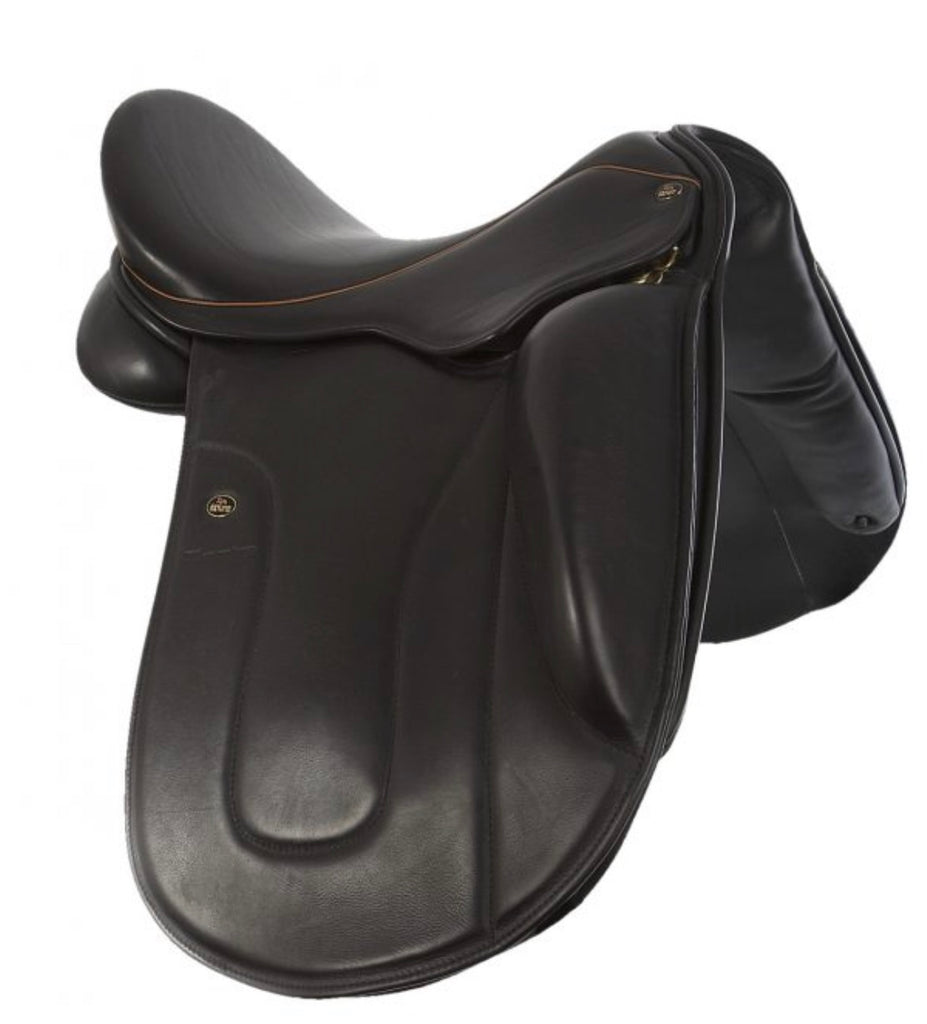 Ástund Xenophon
The new High Tech saddle from Ástund. Ástund saddles stands for the following: A horse friendly saddle. Spring tree,high class leather, professional workmanship, manufactures and designers since 1985. Ástund Xenophon has six long girth straps and you can select five different positions of stirrup leathers which is a standard feature in this saddle and sandwich flaps. The best selection of quality leather and material has been selected for this saddle. This saddle has been under construction and trial tests with various riders and professionals for over a year. All came to the same conclusion. "This is The Saddle" Now you can enjoy your horse with the horse friendly saddle from Ástund ÁSTUND XENOPHON Deep seat, supportive knee rolls, horse friendly panels, laced in at the front and at the back.
Available in two seat sizes. 17" and 17.5"  Two tree widths 
Medium 94-96° or Wide 101-103°
Availability may vary.
FREE DOMESTIC SHIPPING